SDK vs. BIDSTREAM DATA
The data economy is full of such low-quality data, especially when dealing with location data. Providing the highest-quality location data should be the goal of data providers, and so this is an issue close to home for those of us playing this role in the industry - an issue to be taken seriously. Let's consider the differences between bidstream and SDK location data:
Bidstream Data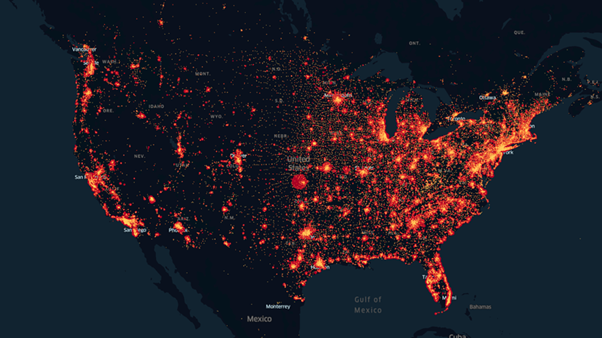 Low Quality: Bidstream data is one of the lowest-quality sources of location data, collected from advertising bid requests (info about advertisements like device ID and IP address)
Low Accuracy: Accuracy of bidstream data is weak because location data from bidstream can be:

- Derived backwards from the IP address database providers who claim to be able to convert IP addresses to lat/long coordinates, but this is highly unlikely to within any useful accuracy;

- Taken from the cached information stored within the phone's location settings due to the speed at which ads are required to be requested and placed on apps;

- Entirely fabricated (see the famous case in Kansas)

Larger Scale: Due to the large quantities of ad requests across global ad-servers, bidstream location data is readily available in large quantities in comparison to SDK / GPS data
Centroids: The problem stems from the fact that when location database providers reverse a devices IP to a lat/long coordinate, people who are connected onto the same IPs will appear on the exact same locations
SDK Data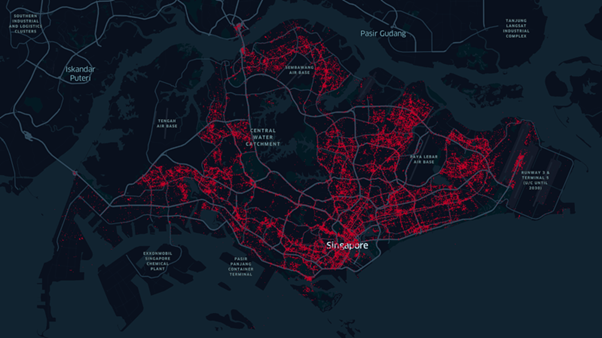 Location SDK: A location SDK collects the user's real-world location from apps on the user's mobile phone.
Accuracy: SDKs collect high quality GPS location data with a given indication of the level of accuracy of the signal (known as the horizontal accuracy).
Consent: The SDK must obtain user consent through explicit opt-in.
Security: The SDK must encrypt and protect user data from app to cloud.
Privacy: The SDK must inform about privacy policies and data sharing.
Lower Scale: Location SDK data is available in less volume because it requires a direct integration of the SDK into an application, and is, unsurprisingly, more expensive.
Here are some red flags that location data providers can look out for:
- Lack of movement: This tends to be an indicator of low-quality location data, whereas high-quality data shows lots of movement.
- "Kansas farm" (and other similar phenomenon): Lots of people at the same coordinate, beyond what's to be reasonably expected, is always a red flag.
- Teleportation: By this we mean the same device appearing in multiple countries or regions within the same 24-hour period.
Manual data visualisation helps to spot such instances of low-quality or fraudulent data and remove it before reaching data buyers. In addition to this, our data noise filtering technology plays a key part of our analysis in ensuring high-quality data for data buyers.